Autism Resource Kits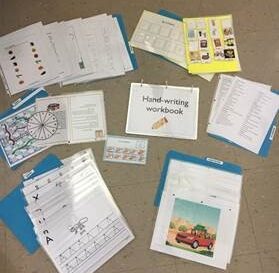 Keeping your family safe while at home because of COVID-19 doesn't mean your child with autism has to stop learning. If you're looking for free resources and materials to use at home to support your child's growth and development, contact us today! Kinark Autism Services is committed to working with families to provide a variety of individualized resources to help you to support your child or youth while at home.
Kinark will create an individualized resource kit with materials and activities tailored to meet your child's needs. Kits are available for curbside pick-up or contactless delivery.
Some examples include:
Visual Schedules
Token Economy Systems
Communication materials
Visual and matching materials
Math activities and materials
Writing activities and materials
Independent activities
Worksheets
To request a Resource Kit, please complete the service intake form.
For additional resources for parents of children with autism during the pandemic, visit our resources section here.